Top Class Luxury Airport Limo in Toronto
Are you tired of the hassle and stress associated with airport transportation? Look no further! Experience the luxury of an Airport limo and convenience with top-class luxury airport limo services in Toronto. Whether you are a frequent traveler or a first-time visitor, these services offer a seamless and comfortable journey, ensuring that you arrive at your destination in style. Say goodbye to the ordinary and embrace the extraordinary with the finest selection of luxury vehicles, professional chauffeurs, and impeccable customer service.
Traveling can often be exhausting, especially when it involves navigating through crowded airports and finding reliable transportation to your destination. However, with top-class luxury airport limo services in Toronto, you can elevate your travel experience to new heights. These services are designed to cater to discerning individuals who value comfort, style, and efficiency. Let's delve into the numerous benefits of opting for luxury airport limo services and explore the features that make them stand out in Toronto's competitive transportation landscape.
Benefits of Luxury Airport Limo Services
Comfortable and Luxurious Transportation
When it comes to traveling in utmost comfort, nothing beats a luxury airport limo service. These services offer a fleet of high-end vehicles, including sedans, SUVs, and limousines, equipped with plush leather seats, climate control systems, and ample legroom. Whether you're traveling alone or with a group, you can enjoy a smooth and relaxing ride to and from the airport, making your journey a truly delightful experience.
Professional and Reliable Chauffeurs
One of the key advantages of luxury airport limo services is the presence of professional and experienced chauffeurs. These chauffeurs undergo rigorous training to ensure safe and efficient driving. They possess extensive knowledge of the city's roads and traffic patterns, allowing them to navigate through the bustling streets of Toronto with ease. With their impeccable manners and commitment to customer satisfaction, these chauffeurs provide a personalized and VIP experience, ensuring that your journey is not only comfortable but also enjoyable.
Time-Saving and Efficient Travel
In today's fast-paced world, time is of the essence, especially when it comes to travel. Luxury airport limo services in Toronto understand the importance of punctuality and efficiency. By pre-booking a limo service, you can rest assured that a luxurious vehicle will be waiting for you at the designated time, ready to whisk you away to your destination. With their in-depth knowledge of the best routes and real-time traffic updates, chauffeurs ensure that you reach your destination on time, eliminating the stress and anxiety associated with airport transfers.
Enhanced Privacy and Security
Privacy is a valuable commodity, especially during travel. Luxury airport limo services prioritize your privacy and security. Unlike public transportation or rideshare services, these limos provide a private and intimate environment where you can conduct business calls, catch up on emails, or simply relax without any distractions. Additionally, with their stringent safety protocols and background-checked chauffeurs, luxury airport limo services offer a secure and worry-free travel experience.
Features of Top-Class Luxury Airport Limo in Toronto
When it comes to top-class luxury airport limo services in Toronto, every detail is meticulously crafted to provide an unparalleled experience. Let's explore the features that set these services apart:
Fleet of High-End Luxury Vehicles
Top-class luxury airport limo services boast an impressive fleet of high-end vehicles that cater to diverse preferences and group sizes. From sleek sedans and spacious SUVs to extravagant stretch limousines, there is a perfect vehicle for every occasion. These vehicles are meticulously maintained, ensuring that you arrive in style, no matter the purpose of your visit.
Impeccable Interior and Amenities
Step inside a top-class luxury airport limo, and you'll be greeted by a world of opulence. The interiors of these vehicles are designed to impress, featuring luxurious leather upholstery, ambient lighting, and state-of-the-art entertainment systems. Whether you wish to unwind with your favorite music or catch up on the latest news, these amenities are at your disposal, providing a truly immersive experience.
Advanced Technology and Entertainment Options
To enhance your travel experience, luxury airport limo services incorporate advanced technology and entertainment options. From GPS navigation systems that ensure precise and efficient routing to Wi-Fi connectivity that keeps you connected throughout your journey, these services leave no stone unturned. Additionally, some vehicles offer multimedia screens, allowing you to enjoy movies, TV shows, or presentations, further elevating your travel experience.
Exceptional Customer Service
At the heart of top-class luxury airport limo services lies a commitment to exceptional customer service. From the moment you make a reservation until you reach your destination, every interaction is characterized by professionalism, attentiveness, and personalized care. The staff and chauffeurs are dedicated to understanding and fulfilling your specific needs, ensuring a memorable and satisfying experience.
Choosing the Right Luxury Airport Limo Service
With several luxury airport limo services available in Toronto, selecting the right one can be overwhelming. Here are some factors to consider before making your choice:
Reputation and Customer Reviews
Do thorough research and check the reputation of the luxury airport limo service you're considering. Read customer reviews and testimonials to get an idea of the experiences others have had with the company. Positive reviews and a solid reputation are indicative of a reliable and trustworthy service.
Fleet Selection and Availability
Ensure that the service you choose offers a diverse fleet of vehicles to cater to your specific requirements. Whether you need a sedan for solo travel or a larger vehicle for group transportation, having a range of options is essential. Additionally, check the availability of vehicles to ensure that you can book the limo service when you need it.
Pricing and Packages
Compare the pricing structures and packages offered by different luxury airport limo services. While affordability is important, it's equally crucial to consider the value you'll receive for the price. Look for transparent pricing, inclusive of all charges, and inquire about any additional fees or surcharges to avoid surprises.
Additional Services and Customization Options
Consider whether the luxury airport limo service provides additional services and customization options. From meet and greet services to special requests for beverages or snacks during the journey, these extras can enhance your experience. A service that can accommodate your unique preferences and requirements adds a personal touch to your travel.
Toronto Airport Transportation Guide
When traveling to Toronto, it's essential to be familiar with the airport transportation options available. Here are some tips for a seamless airport transfer experience:
Overview of Airports in Toronto
Toronto is served by two major airports: Toronto Pearson International Airport (YYZ) and Billy Bishop Toronto City Airport (YTZ). Pearson International Airport is the primary gateway, handling a significant number of international and domestic flights. Billy Bishop Airport primarily serves domestic and regional flights, offering convenient access to downtown Toronto.
Importance of Pre-Booking Limo Services
To ensure a smooth and stress-free airport transfer, it's advisable to pre-book a luxury airport limo service. By making a reservation in advance, you guarantee the availability of a high-class vehicle and eliminate the uncertainties of finding transportation upon arrival. Pre-booking also allows you to provide specific details, such as flight information and desired pickup locations, ensuring a seamless transition from the airport to your destination.
Tips for a Seamless Airport Transfer Experience
To make the most of your luxury airport limo service in Toronto, consider the following tips: Plan ahead: Make your limo reservation well in advance to secure your preferred vehicle, and ensure a hassle-free journey. Share flight details: Provide your chauffeur with accurate flight information, including arrival or departure times, to avoid any delays or miscommunication. Communicate special requirements: If you have any specific requests or preferences, such as extra luggage space or a particular type of vehicle, inform the limo service in advance for a tailored experience. Stay connected: Take advantage of the Wi-Fi connectivity offered in the limo to stay connected during your journey. Use this time to catch up on emails, browse the internet, or simply relax with your favorite entertainment. Enjoy the ride: Sit back, relax, and enjoy the luxurious comfort and amenities of your limo. Let the professional chauffeur handle the navigation while you indulge in a stress-free travel experience.
Popular Destinations in Toronto
Toronto, the vibrant metropolis, offers a plethora of attractions and experiences for visitors. Here are some must-visit destinations: Exploring the Vibrant City of Toronto Toronto is renowned for its diverse neighborhoods, each offering a unique charm and character. From the iconic CN Tower to the historic Distillery District, there's something for everyone in this dynamic city.
Must-Visit Attractions and Landmarks
Discover the architectural marvels of Casa Loma, explore the exhibits at the Royal Ontario Museum, and take a stroll along the picturesque Harbourfront. Don't forget to visit the charming Toronto Islands, offering a peaceful escape from the bustling city.
Shopping and Dining Experiences
Indulge in retail therapy at the upscale Yorkville district, home to designer boutiques and high-end shopping centers. For food enthusiasts, Toronto offers a thriving culinary scene, with diverse cuisines and innovative dining concepts.
Cultural and Entertainment Venues, Immerse yourself in the arts and culture scene of Toronto by visiting the Art Gallery of Ontario, attending a performance at the prestigious Four Seasons Centre for the Performing Arts, or catching a game at the iconic Scotiabank Arena. The city is also known for its vibrant festivals and events throughout the year, offering a rich cultural experience.
Testimonials from Satisfied Customers
Don't just take our word for it! Here are some testimonials from satisfied customers who have experienced the top-class luxury airport limo services in Toronto:
"I travel frequently for business, and the luxury airport limo service in Toronto has been a game-changer. From the moment I land, the chauffeur is there to greet me with a smile and take care of all my transportation needs. The vehicles are immaculate, and the service is exceptional." – Sarah M.
"I recently visited Toronto with my family, and booking a luxury airport limo was the best decision we made. The spacious and comfortable vehicle made our journey from the airport to the hotel enjoyable, and the chauffeur was knowledgeable about the city, recommending great places to visit. It truly added a touch of luxury to our vacation." – Mark T.
"I highly recommend the top-class luxury airport limo service in Toronto. The attention to detail and professionalism of the chauffeurs are unmatched. It's a relief to know that I can rely on their punctuality and impeccable service every time I travel." – Jennifer L.
In conclusion, opting for top-class luxury airport limo services in Toronto offers a multitude of benefits, from comfortable and luxurious transportation to reliable and professional chauffeurs. The features and amenities provided by these services ensure a memorable and stress-free travel experience. By choosing the right luxury airport limo service, you can enjoy a seamless journey, whether you're visiting Toronto for business or pleasure.
So why settle for ordinary transportation when you can indulge in the extraordinary? Book a top-class luxury airport limo in Toronto for your next trip and experience the epitome of luxury, convenience, and personalized service.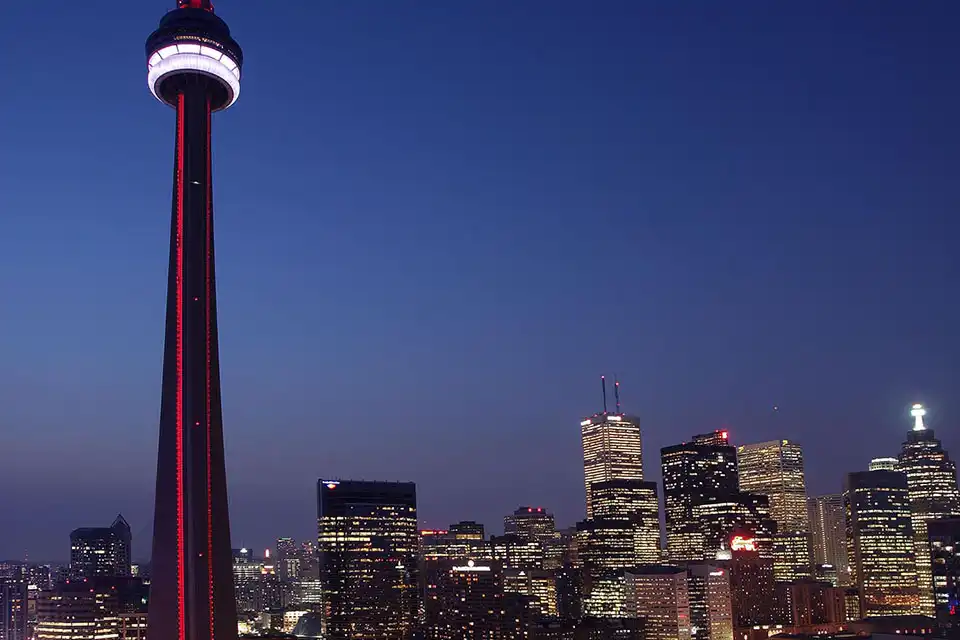 Frequently Asked Questions (FAQs)
FAQ 1: How far in advance should I book a luxury airport limo in Toronto?
It is recommended to book your luxury airport limo service as soon as your travel plans are confirmed. This allows for better availability and ensures that your preferred vehicle and chauffeur are reserved for your desired dates and times.
FAQ 2: Are luxury airport limo services only available for airport transfers?
No, luxury airport limo services in Toronto are not limited to airport transfers. They can be utilized for various purposes, including corporate events, special occasions, city tours, and more. These services offer flexibility and can be customized to meet your specific transportation needs.
FAQ 3: Can I request a specific type of luxury vehicle for my airport transfer?
Yes, most luxury airport limo services provide a range of vehicles to choose from. Whether you prefer a sedan, SUV, or limousine, you can request a specific type of luxury vehicle that suits your preferences and group size.
FAQ 4: Are luxury airport limo services expensive compared to other transportation options?
While luxury airport limo services may be priced higher than standard taxis or rideshare services, they offer unmatched comfort, convenience, and personalized service. The pricing varies based on factors such as vehicle selection, distance traveled, and additional services requested. It is advisable to compare the prices and packages offered by different limo services to find the one that best fits your budget and requirements.
FAQ 5: What happens if my flight is delayed or arrives earlier than scheduled?
Top-class luxury airport limo services in Toronto are equipped with flight tracking systems that monitor your flight's status in real-time. If your flight is delayed or arrives earlier than scheduled.